How To Greatly Improve Your Street Photography in No Time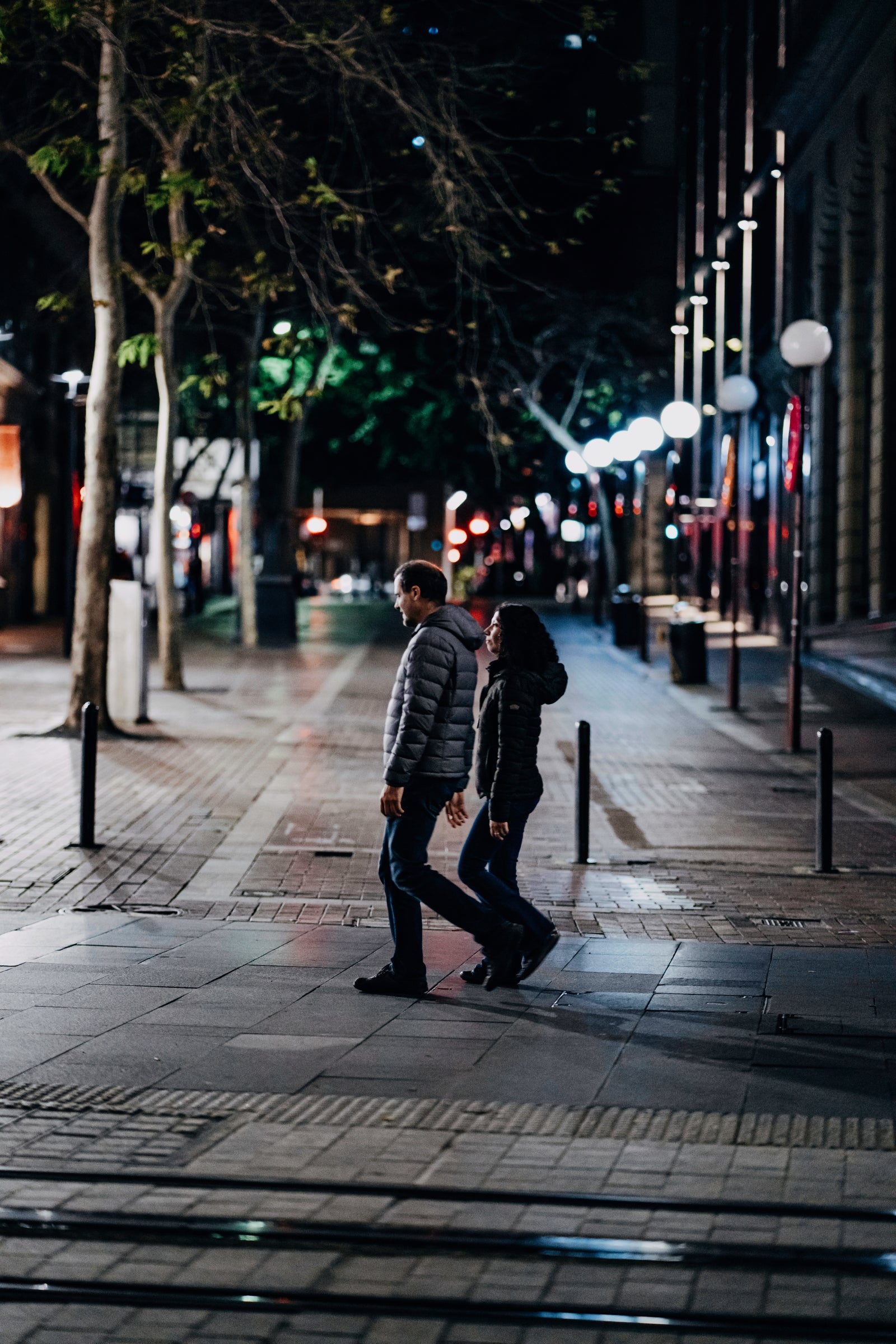 Street photography or candid photography is an art form of capturing images of organic encounters with individuals or random incidents in public places. This is a spontaneous way of composing photos naturally and realistically. The techniques you use to create these images are unlike your other photography skills and could require a bit of learning.
Improving your street photography takes practice and patience, but with some help and advice, you could broaden your skillset in no time.
Slow Down & Take in Your Surroundings
When you're hanging out on a busy street, everything is most likely moving at a fast pace. While the pedestrians might be in a hurry to get to their destination, you don't need to be. Just because everything is moving quickly on the street does not mean you must also move from one location to the next at a breakneck speed.
Slow down and take in your surroundings. You might not give a second thought to a specific street view, but if you stop and take the time to feel out the location, you may be pleasantly surprised with the ideas you can come up with. Oftentimes, photographers will disregard a location once they realize it doesn't have exactly what they're looking for. Don't do this—there could be hidden gems everywhere you look!
Leave Your Comfort Zone
Everyone has a comfort zone; the hard part is forcing yourself to leave it. Experimenting outside of your normal boundaries is where the magic happens. When you're out on the street, consider composing photos you aren't familiar with to test your limits and expertise.
Similarly, don't only go out and photograph when you feel like it or when the time feels right. You could be missing out on unique opportunities! Force yourself to go at times you wouldn't normally, and go out in different conditions. Capturing photos at night will evoke completely different emotions than photographing during the golden hour—don't forget that weather can also play a role in the composition of your images.
Be Consistent With Shoots
Candid photography is an art form that cannot be replicated. Therefore, perfecting the craft takes time, energy, and practice. If you only occasionally implement this type of photography into your practice, you won't improve your skills quickly. As you become more consistent, your photos will evolve and gain quality.
If you're focusing on street photography, make a schedule for when you plan to go out and shoot, and stick to it. Constantly going out and taking photos will slowly show you what to look for in subjects and how to capture moments in different settings.
Raise Your Camera's ISO
The ISO on your camera is a setting that brightens or darkens your photos. Raising the ISO will allow you more flexibility with your images because you can use a faster shutter speed and smaller aperture to maximize the depth of field. Handheld and freeze motion are also easier to accomplish with an increased ISO.
Less Is More
It's tempting to bring more than enough equipment to capture the right image, but listen when we say you do not need it. Typically, a mirrorless camera with a midrange zoom lens, like our Samyang Sony E mount autofocus lens, is the best device to use because it's light and appears smaller and less intimidating to people on the street. If you constantly worry about using the right lens or camera, you could miss out on the perfect opportunities.
Wait Around Instead of Walking Around
The best piece of advice we can give you to improve your street photography in no time is to wait and remain stagnant in locations rather than walking around from place to place. The term "good things come to those who wait" reigns true for candid photography. You will do yourself a disservice by constantly walking around searching for the right subject instead of letting them come to you.
Ultimately, this requires tons and tons of patience, which is best learned through repetition. Don't give up on a location or place because nothing exciting happens after 10 minutes of waiting. Taking the time to feel out your surroundings will allow organic moments to materialize in front of you.
When you're roaming about, you may focus more on where you are instead of noticing the people and objects around you. Staying in the same place for some time can help you see more opportunities to take photos. Strangers entering your surroundings provide more natural and candid images than if you were to enter a stranger's space.
Work On Composition
How you formulate the composition of your images can significantly impact the message you are trying to convey to the viewer. Every photographer gathers inspiration from various sources—don't forget to replenish your inspiration from time to time, or you could find yourself on auto-pilot when you don't know how to move forward.
Purchase photography books and browse through the pictures, or scroll through other artists' social media pages. To improve composition within your own work, search for reflections on the street, focus on shadows and lighting, find symmetry within objects, and be aware of how you frame the subject.
Experiment and Get Weird
No photographer can gain expertise without experimenting with different techniques and leaning into the weird. Not every photo you take will be immaculate; often, half the images we photograph are bad or off in some way. Not everything you're capturing needs to be for an audience. You can take photos for yourself.
The beauty of candid photos is that sometimes the photographer has to put themselves in awkward situations and experiment in order to capture the ultimate image. Experiment with your craft and get weird to broaden your skills and leave your comfort zone.
Street photography must be as natural and organic as possible to be considered candid. This art form will take some time to practice and perfect, but the results could be very rewarding. Have patience and work on your techniques; eventually, composing these images will get easier. Don't take this type of photography so seriously. If you're having fun and enjoying yourself, it will show in your photos.
---